Bessel van der Kolk, Onno van der Hart by Bessel van der Kolk Interview Series – Onno van der Hart, Ph.D. world-renowned expert on treating dissociative disorders,
Salepage link: At HERE. Archive:
Faculty:

Bessel van der Kolk |  Onno van der Hart

Duration:

2 Hours 18 Minutes

Format:

Audio and Video

Copyright:

Apr 20, 2017
Description
In this intimate interview, Bessel van der Kolk interviews one of the pioneers in the field of trauma and dissociation – a world-renowned expert whose has written extensively on understanding and treating chronic traumatic stress, and helped guide trauma treatment worldwide.
Listen to Drs. Van der Hart and Van der Kolk in a captivating exploration of the nature of trauma and dissociation and learn how dissociation has often been under-diagnosed and poorly treated in mental health circles. They cover issues of the history of the field, recognition, assessment and effective treatment techniques.
With case studies to illustrate the reality of dissociation, and enriching commentary, this continuing education moment will enhance your understanding of the clinical presentation of dissociation and trauma and the challenges of treatment.
Outline
DSM and defining PTSD

The work of Pierre Janet: current contexts
PTSD as a Dissociative Identity Disorder vs. an Anxiety Disorder
Implications of seeing trauma as DID
Understanding people with "parts" – how to become a different therapist.
"Befriending self, allowing yourself to know what you know" – Bessel van der Kolk

Dis-association: a non-connection of parts

The confusion of nomenclature
Clinical implications involved in the assessment and treating "shutting down" of personality from dealing with DID

Traumatic memories

The recommencements of actions that happened at the time of the trauma – actions that require completion – Janet
What does this signify for contemporary therapy.
Dealing with "knowing when it's over" in practice
Facilitating completion of the action: Somatic and Sensorimotor therapy
Evidence based treatment methods and their limitation for trauma
Retraumatizing the client

Psychological tension: high and low mental energy & efficiency

The need to incorporate psychological tension in evaluation process
Helping the client explore enhancing this tension
Faculty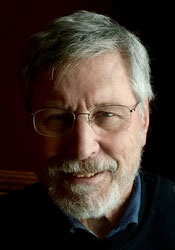 ---
Bessel A. van der Kolk, M.D., is a clinician, researcher and teacher in the area of post-traumatic stress.  His work integrates developmental, neurobiological, psychodynamic and interpersonal aspects of the impact of trauma and its treatment.
Dr. van der Kolk and his various collaborators have published extensively on the impact of trauma on development, such as dissociative problems, borderline personality and self-mutilation, cognitive development, memory, and the psychobiology of trauma.  He has published over 150 peer reviewed scientific articles on such diverse topics as neuroimaging, self-injury, memory, neurofeedback, Developmental Trauma, yoga, theater, and EMDR. 
He is founder of the Trauma Center in Brookline, Massachusetts, and President of the Trauma Research Foundation, which promotes clinical, scientific, and educational projects. 
His 2014 #1 New York Times best seller, The Body Keeps the Score: Brain, Mind, and Body in the Treatment of Trauma, transforms our understanding of traumatic stress, revealing how it literally rearranges the brain's wiring – specifically areas dedicated to pleasure, engagement, control, and trust.  He shows how these areas can be reactivated through innovative treatments including neurofeedback, somatically based therapies, EMDR, psychodrama, play, yoga, and other therapies.
Dr. van der Kolk is the past president of the International Society for Traumatic Stress Studies, and professor of psychiatry at Boston University Medical School.  He regularly teaches at conferences, universities, and hospitals around the world.
Speaker Disclosures:
Financial: Bessel van der Kolk is a professor of psychiatry at the Boston University School of Medicine.  He receives a speaking honorarium from PESI, Inc.
Non-financial:  Bessel van der Kolk has no relevant non-financial relationship to disclose.
---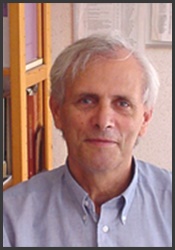 ---
Onno van der Hart offers, nationally and internationally, training and consultation on trauma-related dissociation, complex trauma-related disorders including the dissociative disorders. A psychologist, adult psychotherapist, trained family therapist and researcher, he is Emeritus Professor of Psychopathology of Chronic Traumatization at the Department of Clinical and Health Psychology at Utrecht University, the Netherlands, and, until January 1, 2013, a psychologist/ psychotherapist at the Sinai Center for Mental Health, Amstelveen. He is clinical consultant of the Center for Post-Trauma Therapy and Trauma Education, Helsinki and Oulu, Finland. He was Chief of Research at the Cats-Polm Institute—a research institute in the area of childhood abuse and neglect—in Zeist and a lead psychotherapist, specialized in the treatment of clients with complex trauma-related disorders, at the Mental Health Center Buitenamstel in Amsterdam.
He has been on the Editorial Board of a number of scientific journals, and he has published several books in the area of trauma and dissociation, loss, and bereavement, and over 100 articles in peer-reviewed scientific journals (several of which can be found at this website). Onno van der Hart is a Past-President of the International Society for Traumatic Stress Studies (ISTSS), a former Vice-President and Fellow of the International Society for the Study of Dissociation and Fellow of the American Society of Clinical Hypnosis (ASCH). He is a scholar in Pierre Janet studies.
Prof. Van der Hart has worked with colleagues Ellert Nijenhuis, PhD, and Kathy Steele, MN, CS, on a theoretical approach on trauma-related dissociation of the personality and treatment model which unifies psychiatric disorders with a traumatic stress origin. Their combined efforts resulted, among other things, in the publication of their book, The Haunted Self: Structural Dissociation and the Treatment of Chronic Traumatization (New YorkLondon: W.W. Norton & Cie, 2006), for which they received the Media Award of the International Society for the Study of Trauma and Dissociation. A more recent, related publication is the book Coping with Trauma-related Dissociation: Skills Training for and Therapists, by Suzette Boon, Kathy Steele and Onno van der Hart (New YorkLondon: W. W. Norton & Co), for which the authors received the 2011 Pierre Janet Writing Award of the International Society for the Study of Trauma and Dissociation.
---